Our team has a wide range of experience in craftsmanship and technical knowhow in timber construction. Contact per Email: first name.last name@lauber-ing.ch, Tel 041 227 42 42.
---
Beat Lauber
dipl. Holzbauingenieur FH SIA
CAS Bauvertrags- und Vergaberecht
managing director
head of section structural timber engineering
The practical experiences I gained over many years in the international timber construction together with the solution-oriented way of working were 1997 the foundation for the successful establishment of a company with a continuous harmonious growth.
«Unconventional solutions and satisfied clients are my daily motivation.»
---
Beat Studhalter
dipl. Holzbauingenieur FH SIA
MAS Energieing. Buildings
head of section building preservation
Since 2006 I have been part of Lauber Ingenieure AG. As a professional carpenter I appreciate the varied work in the office as well as outside taking stock und beim Bauen im Bestand.
«I like to develop sustainable and efficient ideas within the team. »
---
Adrian Sigrist
Techniker HF Holzbau Biel
CAS Digitale Vernetzung im Holzbau
head of section constructional timber design
For the development and planning of timber constructions, practical experience is highly important. After finishing my formation as a carpenter I could collect valuable knowledge in different carpentries over 10 years.
«It is extremely interesting to be involved in a project from beginning to end.»
---
Guido Holdener
dipl. Holzbauingenieur FH
P.Eng. Canada
CAS purchaser competence -
project lead in building processes
After10 challenging years as project engineer in Vancouver, I am glad to have contributed my capacities and international experience in the varied projects of Lauber Ingenieure AG since August 2014.
«There is still a considerable potential in timber structures.»
---
Timo Tresch
dipl. Bauingenieur BSc FHZ
Energieberatung CAS
Experte GEAK

Als Schreiner und Bauingenieur fasziniert mich der attraktive und sinnvolle Baustoff Holz. Seit meinem Studium konnte ich wertvolle Erfahrungen im Holzbau sammeln und verschiedene Projekte umsetzen.
«Es motiviert mich in diesem Team, an den spannenden Bauprojekten und mit dem nachhaltigen Baustoff Holz zu arbeiten»
---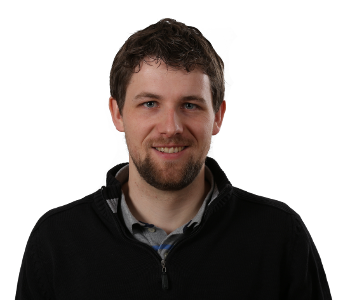 Simon Rubin
Brandschutzexperte VKF
Zertifikat-Nr. 06513803
Holzbauingenieur BSc. BFH

With Lauber Ingenieure AG I can use my professional knowledge solution-oriented in the fields of fire protection, building preservation and engineering timber construction.
«My daily incentive is to realise the optimum for our clients with the resources available.»
---
Balz Jans-Koch
Holzbauingenieur BSc. BFH

Since I was a boy, I was fascinated by wood. This fascination led to the choice of my formation, my studies and my profession as Holzbauingenieur.
«It spurs me on to develop practical and creative solutions using wood, a sustainable building material.»
---
Fabio Amrein
Holzbauingenieur BSc. BFH
Mit einem Rucksack voller Erfahrungen aus der Ingenieurarbeit im Holzbaubetrieb bin ich bestens gerüstet für die anspruchsvolle Arbeit als Holzbauingenieur in der Projektierung.
«Mit dem Rohstoff Holz einen wesentlichen Beitrag zur Energiewende leisten, dafür setze ich mich täglich ein.»
---
Lukas von Rickenbach
Holzbauingenieur BSc. BFH
After my formation as a carpenter I continued to collect practical knowledge which I can now link to the theoretical basis I acquire during the studies of Holzbauingenieur.
«Every day I learn something new to be ready for the future in the innovative wood sector. »
---
Janika Laber
Master of Engineering (M.Eng.)

Internationale und praktische Erfahrungen im Holz- und Massivbau bilden für mich eine ideale Grundlage für die Verknüpfung von Theorie und Praxis bei der Umsetzung von Projekten.
«Das sichtbare Ergebnis meiner (täglichen) Arbeit macht den Beruf als Holzbauingenieurin für mich besonders interessant.»
---
Fabian Kübler
Holzbauingenieur BSc. BFH
Mit dem Studium zum Holzbauingenieur konnte ich meine Erfahrungen als Schreiner und Zimmermann mit der Theorie und Planung verbinden. Diese ideale Grundlage kann ich nun für die Kunden und das Team bei hölzigen Projekte einsetzen.
«Es freut mich eine nachhaltige Zukunft mit dem Baustoff Holz mitgestalten zu können.»
---
---
Rolf Hunziker
Brandschutzfachmann VKF
Zertifikat-Nr. 06513904
Techniker HF Holzbau Biel
For many years I have collected valuable, practical experiences as project manager in leading Holzbauunternehmen, which are the basis for my daily challenges.
«The right planning is the fundament of a successful implementation. »
---
Thomas Gabriel
Techniker HF Holzbau

The many years of practical experience as a carpenter together with the extensive working experiences gained abroad form the best basis for successful project completions.
«To work in such a competent team motivates me every day again.»
---
Timo Bernet
Cand. Holzbauingenieur BSc. BFH

Als gelernter Zimmermann mit 5 Jahren Berufserfahrung kombiniere ich das praktische Denken mit dem Wissen aus dem Studium und unterstütze das Team wie auch Kunden in Ihren Projekten.
«Ich bin gerne auf dem Holzweg, denn er ist ein Teil der nachhaltigen Zukunft.»
---
Irène Nuber
Commercial diploma
After several years of working as a bank clerk in the investment sector, I took over the responsibility for the administration of the Lauber team in October 2012. Thanks to the varied tasks I can apply my experiences every day.
«I appreciate to work on my own and to take up personal responsibility.»
---
---